Gorgeous black Callas in store this week… and I'm in love….
(we also have beautiful dusty pink variety…. also Heavenly)…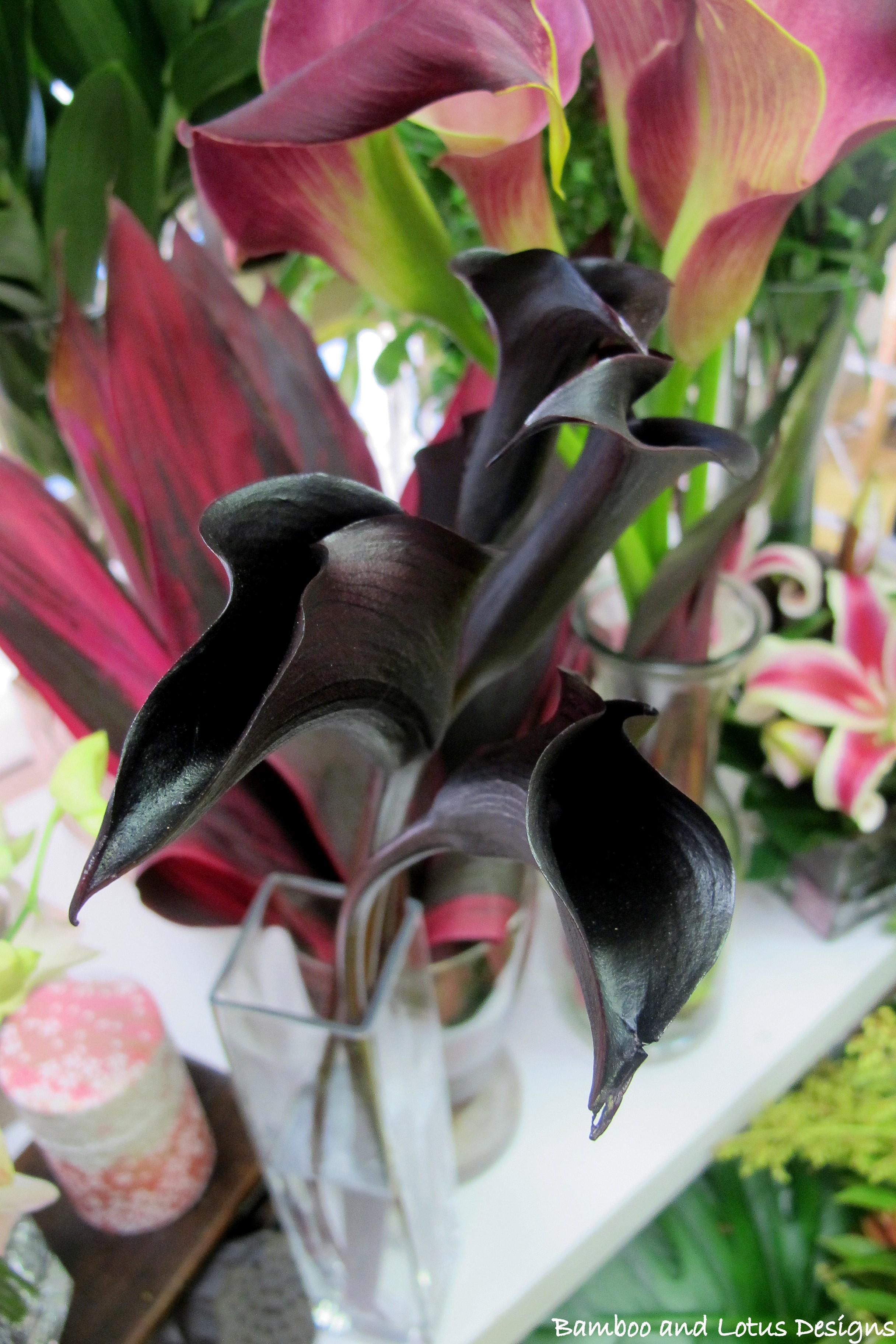 The meaning of the Calla Lily
It's no surprise that the name Calla Lily comes from a Greek word for beauty. There's more to their significance, though, than just a stunning appearance.
During the Victorian period in the 19th century, there was a flower language boom that meant certain flowers were associated with expressing particular feelings. That means that sending someone a bouquet delivered a very specific message based on the flowers' meaning. There was no need for words – the recipient could decipher the intended message merely by the blossoms chosen and the way they were arranged. The calla lily plays a role in the Christian Easter service as a symbol of Jesus' resurrection. In many paintings and other works of art throughout history, the Calla Llily has been depicted with the Virgin Mary or Angel of Annunciation. For this reason, it has been associated with holiness, faith and purity. Additionally, as the cone-line flowers blossom in spring, they have become symbols of youth and rebirth.
Calla lily colors
Calla lilies are commonly white, but they also come in a variety of colors, including yellow, pink, green, purple, orange and black. The colored varieties are called mini calla lilies, and each carries a different meaning. While white naturally says purity and innocence, pink has a connotation of admiration and appreciation. Purple, which is often associated with royalty, denotes passion. Yellow ones can carry a multitude of meanings, but are typically associated with gratitude. Black calla lilies, which have a striking and dramatic appearance, carry a certain elegance and mystery. Though they are more of a dark purple or maroon than black, they are still highly sought after by gardeners and flower enthusiasts.
(Source:  http://www.teleflora.com/flower-news/post/what-do-calla-lilies-represent-570744.aspx)